Seeing their similar piercings, HyunA and Dawn have been wrapped up in rumors about them getting back together. Read ahead to know more.
HyunA posted a picture of herself with her lip piercing two days ago on her social media account. HyunA's piercing was in the same position as her ex-lover DAWN's piercing. Since then, suspicions of a reunion between Hyuna and DAWN have been raised among netizens. They speculated that HyunA's new piercing on her lower lip, which DAWN had done last year, was a sign of a reunion.
HyunA caught her attention with a bold backless black dress and blonde hairstyle. However, on this day, it was the piercing above the center of her lips that naturally stood out. HyunA strikes a heart pose with her lips sticking out to accentuate her piercings. Seeing this, fans were convinced of the reunion rumor between HyunA and DAWN.
As rumors of a reunion heated up, HyunA's side immediately denied it and dismissed the reunion rumors. An official from HyunA's side told a South Korean media outlet on January 10th, "It's not true that she and DAWN will reunite. The two of them are good colleagues and friends and are getting along well. They also go out and eat together."
Last year, DAWN also posted a photo of his piercing in the middle of his lip. HyunA was also pierced in the same location, and rumors of a reunion were raised. The two, who started dating in 2016, acknowledged their relationship and started dating in 2018. After leaving Cube Entertainment and settling in P NATION together, they have been in a relationship while performing music activities together as a duo. Last year, even a proposal video was released, raising expectations for marriage.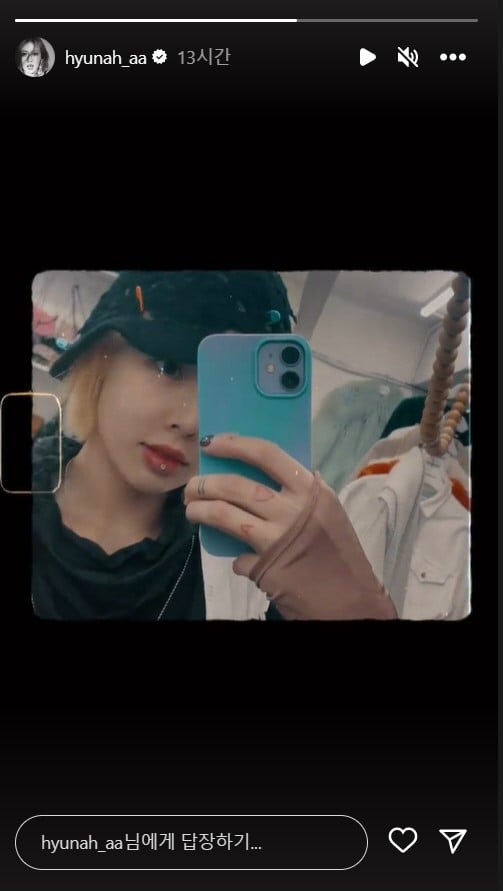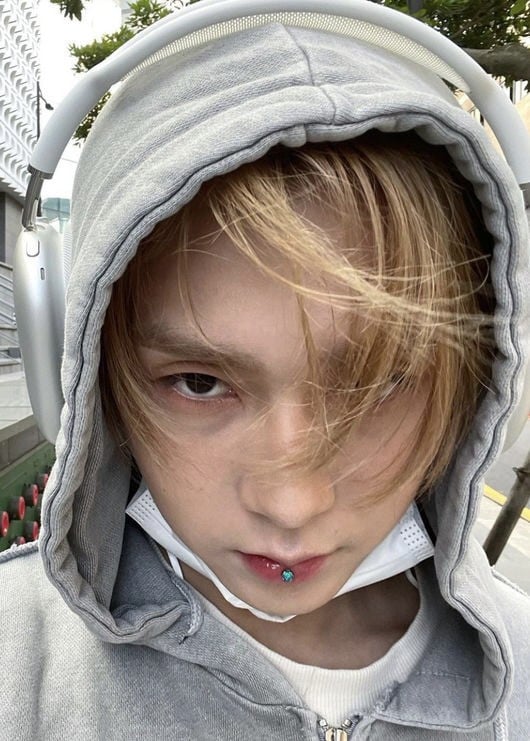 However, on November 30 last year, they suddenly announced their breakup. HyunA said, "We broke up. We decided to remain good friends and colleagues in the future. Thank you for always cheering us on and looking at us prettily." DAWN also acknowledged this by clicking 'Like' on the post. There were many fans who supported the love of the two, and even after the breakup, rumors of a reunion are constantly being raised through social networking sites. Meanwhile, HyunA and DAWN, who became independent from P NATION right before the breakup, are focusing on their respective activities after the breakup.
Singer DAWN appeared as a guest on the 'Daejjok Counseling Center' that day. MC Park Myung Soo praised DAWN, saying, "Looking at DAWN, his face is quite handsome and cute." MC Jooheon introduced DAWN as "Timothy Chalamet, the Korean version of a movie star who is the epitome of sickly beauty, languid beauty, and decadent beauty." Park Myung Soo said, "You seem sick, but aren't you sick?" DAWN said, "I really don't feel sick, but I really don't understand why I am like that," causing laughter. Jooheon asked, "Do you have any other worries?"
DAWN said, "It is difficult to make friends. First of all, no one approaches me because the image of me is not good." Jooheon sympathized with DAWN's words and said, "That part is the same for me. The impression itself is strong and the stage performance is intense, so people are afraid," he said. "So I tried to give off bright energy myself." Then DAWN said, "I thought Jooheon was really scary, too," causing laughter.
DAWN said, "I wasn't popular because I was passive. I only had one friend. He only went to and from school with that friend and ate meals only with that friend." DAWN continued, "I thought I should meet a friend this year. So he went to the event and got 20 numbers," he said, arousing surprise. Park Myung Soo asked Jooheon and DAWN, "The two of you became friends today, do you plan to keep in touch often?" and the two responded positively. Meanwhile, DAWN made his debut as a member of the group PENTAGON in 2016 and withdrew from the team after starting an relationship with singer HyunA.
On December 9th, a South Korean media outlet reported that HyunA was in the limelight as an artist to sign a contract with MORE VISION. Regarding this, an official from MORE VISION told the South Korean media outlet, "HyunA and MORE VISION recently met and discussed. However, nothing has been decided regarding the contract," he said.
After HyunA announced her breakup, some netizens paid attention to HyunA's remarks about Dawn when she appeared on the web entertainment 'I'm not doing anything' in August. 'I'm not doing anything' is a format in which host Lee Young Ji has a drink and talks with a guest. In the appearance, Hyuna said, "I wonder when I can drink with my younger sister (in the entertainment industry) again." Then Lee Young Ji asked, "It's been 15 years since your debut, doesn't she have someone?" HyunA said, "Once half of them had DAWN… " she replied.
ALSO READ: EXID's Hani, Bae Woo Hee starrer Hit The Spot; Here's why the K-Drama is breaking the norms
Stay updated with the latest Hallyu news on: Instagram, YouTube, Twitter, Facebook and Snapchat
What do you think of the rumors? Let us know in the comments below. 
A BMM graduate, Anoushka has been writing professionally for over 2 years. K-Pop and K-Dramas consume her day and she… enjoys writing articles about it. So far, she has written close to 3000 articles. She loves films, music, art, and food! She spends most of her time either discovering a new film or burying her nose in a gripping novel.
By providing this information, you agree that we may process your personal data in accordance with our Privacy Statement